Think of the clay village of Ventiçello as a collection of stories... a terra-cotta library of sorts. By clicking on various buildings above, (or if you prefer, click on the links below) you will be taken to tales written in the hieroglyphic language of Tapissary, pages recounting the history and material construction of the village, and explanations of the language.
As the calligraphy reads above: "Come on in to the Library"
...
TAPISSARY IN BRIEF: If you want a quick sampling...
I have quite a number of pages on this website. If you only want to see the simplest version of the Tapissary language, go to the dictionary which also has an elementary grammar section. Click here for the dictionary.
...
.
TABLE OF CONTENTS
.
WHAT'S NEW: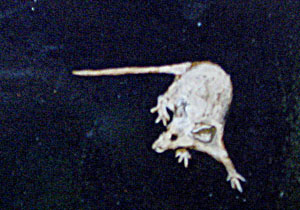 Aug 1 2008: One paragraph in chapter III, "The Caucus Race" from Alice in Wonderland. This short text, translated into Tapissary, is accompanied by a 2 minute film.
March 3 2009: Catalog for the exhibit Hieroglyphic Collages 2. It is being shown in a group show at The Third Language Creation Society. Click for the catalog.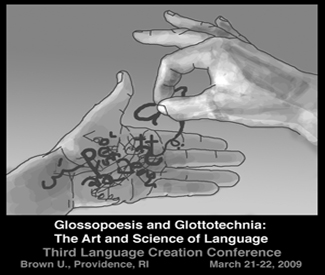 ...
VIDEO PODCAST "TAPISSARY TALK":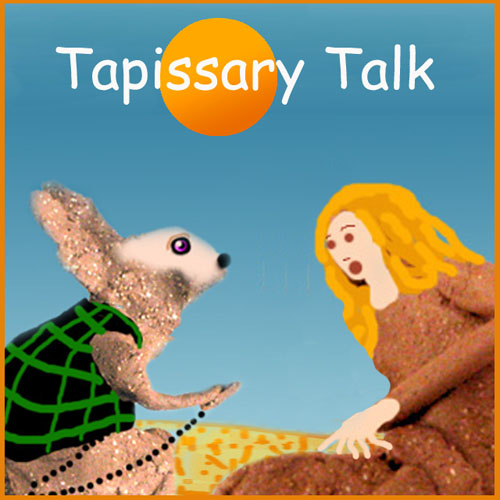 A video podcast is now dedicated to Tapissary. Watch it on iTunes by typing 'Tapissary talk' into their search window, or click here for my blog page.
.
,
,
,.
Table of Contents for my French and Japanese speaking guests:
発音 
Tapissary : タピセリ  Venticello : ヴェンテイチェロ